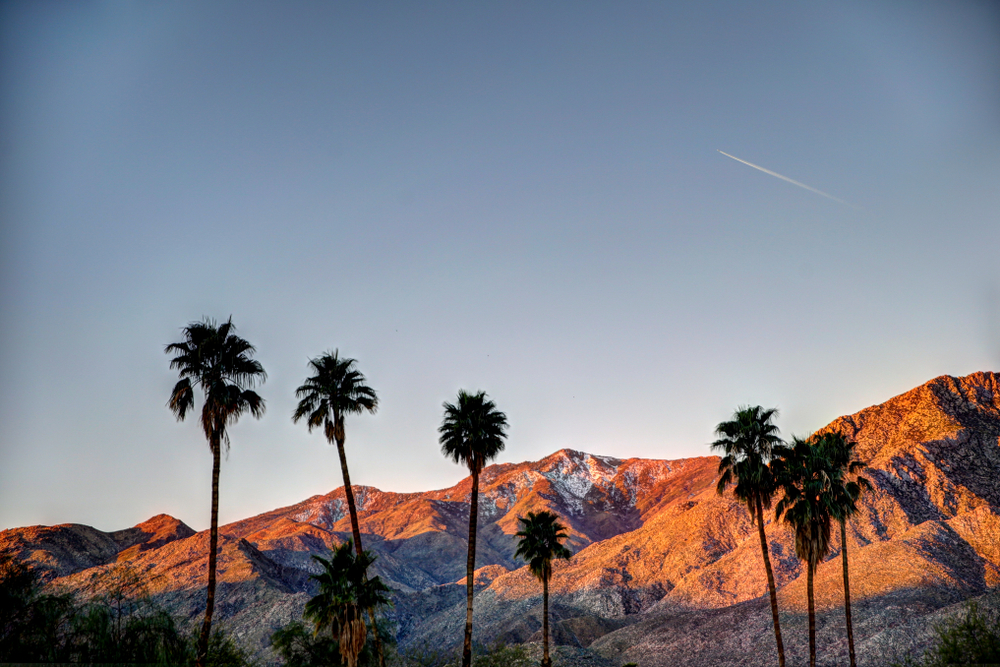 Window replacements in Palm Springs, CA
With an average of 354 days of sunshine per year, Palm Springs is a travel destination for many people across the US. Palm Springs has a population of 49,291 and is situated at the northern tip of the Coachella Valley. Nestled at the base of the Mount San Jacinto Mountains, you can enjoy the cities art galleries, mid-century modern architecture, theaters, museums, restaurants, world-famous golf courses, farmers market, country clubs, or take a ride to the mountains in the Palm Springs Aerial Tram!
With almost year-round sunshine, you need some protection from those UV rays. If you don't have energy-efficient windows, you let in over 70% of the outside heat into your home! During the summer, temperatures in Palm Springs will exceed 100°F. Our energy-efficient vinyl windows keep the inside of your home cool by reflecting the UV rays and slowing heat transfer through your windows. By relying less on your AC unit, you can lower your cooling bill and reduce your carbon footprint! If you replace your old or deteriorating windows with low-quality windows, they'll need to be replaced a couple of years down the road. Our durable and low-maintenance windows come with a lifetime guarantee. Once installed by our professional team members, you won't have to worry about them!
Window Replacement Contractor in Palm Springs
To battle the year-round 100+°F sunny weather, you need quality windows installed by a quality company. That's why you can trust Windowfits! We have over 15 years of experience producing high-quality work for satisfied customers. No project is too big or too small! For the best window replacement contractor in Palm Springs, give Windowfits a call. To schedule your free in-home consultation and estimate, call 951-677-2593 or fill out our contact form today.
Free Estimates
Let's get the ball rolling on your new Window and Door project.