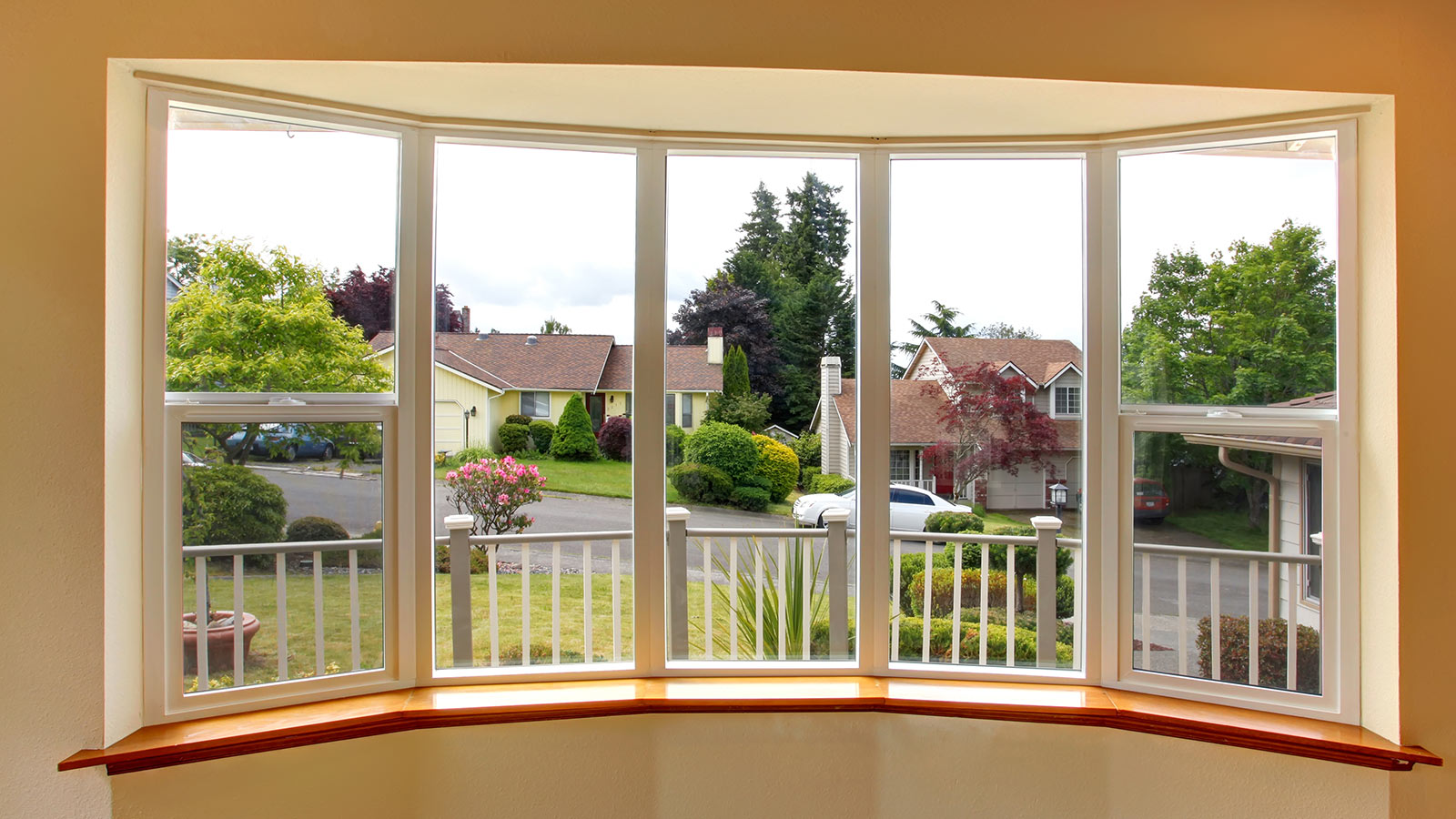 Bow Window Replacement
Do you need to replace your home's old windows? If you're interested in windows that can help enhance your home's exterior, bow windows are a good choice.
Contact us to discuss your project!
While bow windows are very similar to bay windows, there are some differences between the two. Bow windows typically include four or more window units in a radial or bow formation and are often rounder in shape than bay windows—they can almost be thought of as curved bay windows.
Benefits of Bow Windows
Like bay windows, bow windows tend to be energy-efficient, but this isn't the only advantage they offer! Bow windows:
Add architectural character to any home's exterior – bow windows are often used solely for aesthetics! They stand out more so than other types of windows—sometimes even bay windows.
Can help raise the market value of your home – bow windows can help boost the curb appeal and resale value of your home.
Help brighten your home – if a room in your home is dim, installing a bow window is a great way to let in natural light and brighten the space.
Offer wide views – you can use bow windows to draw attention to your home's landscaping; they are bigger than other windows and offer beautiful, expansive views.
It's best to call Windowfits at (951) 677-2593 or fill out a contact form for more details on these offers. As a family owned and run business, Windowfits Exteriors takes great pride in a quick response to customers and appreciate the thousands of referrals they've received over their 15 years of business. Are you ready to have your windows replaced? Contact us today.
Free Estimates
Let's get the ball rolling on your new Window and Door project.