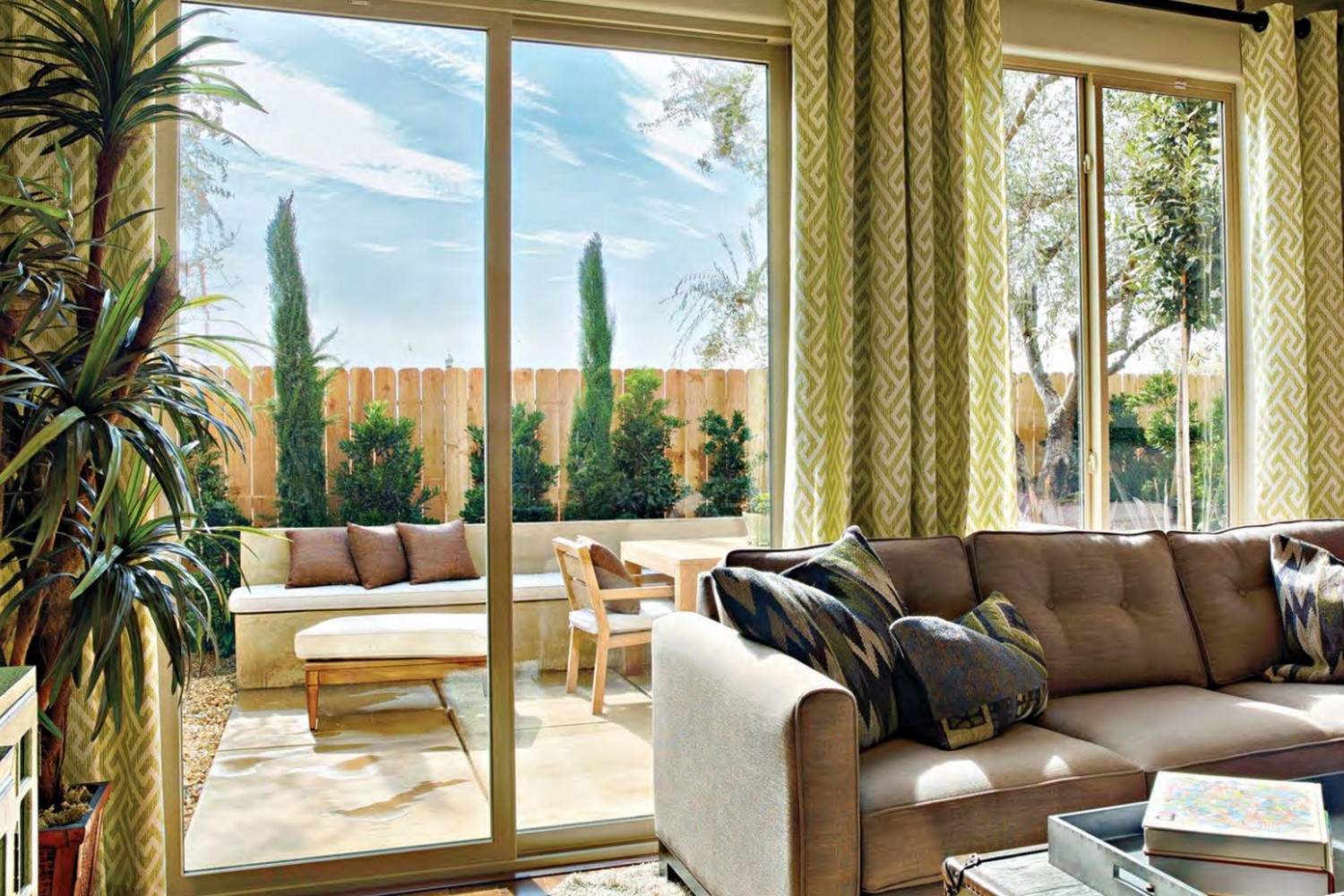 Sliding Patio Doors
Sliding glass patio doors consist of two large glass door panels. One operable sliding door panel glides easily along the track within the frame instead of swinging open. Because of this, they offer flexibility with furniture arrangements — giving you more usable space on your patio and in your home.
A sliding door's large glass panes let a large amount of natural light into the room and also allow for unobstructed views of the outdoors. This can create an illusion of having a larger space. Sliding glass doors are convenient to operate and glide easily along the track.
Easy operation
Large panes of unobstructed glass
Flexible room arrangements with more usable space
Sliding screens and Pella Rolscreen are available
Design flexibility
It's best to call Windowfits at (951) 677-2593 or fill out a contact form for more details on these offers. As a family owned and run business, Windowfits Exteriors takes great pride in a quick response to customers and appreciate the thousands of referrals they've received over their 15 years of business. Are you ready to have your windows replaced? Contact us today.
Free Estimates
Let's get the ball rolling on your new Window and Door project.