Return on Investment
If you're considering making an investment in energy efficient replacement windows you're probably comparing your estimates to your bank account then wondering if it is worth to replace. Let's take a look at the economic logic and a typical return on investment for energy efficient replacement windows.
Energy Inefficient Windows
Let's start with the idea that a significant portion of every utility bill goes toward the cost of heating and cooling your home. If your windows are old and energy inefficient then you're probably paying the utility company more than you should and you pay them more than you should every single month so you already have a window payment you just write the check to the utility company and you don't get much for it. If you walk out to the curb, turn around and take a look at your home with those old energy inefficient windows you won't help but wonder if those windows are worth how much you pay for them every single month.
Let's say you have 12 old windows, they all need to be replaced and you have an estimate of $5,000 to replace them. Your current utilities run around $200 a month and if you were to replace your windows with energy-efficient replacement windows that cost would drop to 150 dollars a month. Do you want to spend money now and save a little bit over the long haul or do you want to save money now and spend a little bit more each month over the long period of time? Let's take a look at the numbers and work this out see which one makes sense over a 10 year period.
Make the Decision
Option A: you spend $5,000 for brand new energy-efficient replacement windows and you lower your utility bill from $200 a month to a hundred and fifty dollars a month. One hundred and fifty dollars a month over 10 years is $18,000. When we take your $18,000 add that to the cost of the windows $5,000 we get $23,000. Don't forget about the additional benefits. You have 12 new windows, you've updated your home, your home looks nicer, your home is more comfortable because you have fewer hot rooms or cold drafty rooms and when you go to sell the home it'll sell more quickly.
Option B: you don't spend the $5,000 to get new windows and continue to pay $200 a month in utility costs. $200 a month over 10 years is $24,000. That's a thousand dollars more than had you replaced your windows. You actually paid a thousand dollars to not have new windows. Clearly that is not a good choice, because for about a thousand dollars you didn't get twelve new windows, you probably still need to update the look of your home, because you have the old grungy windows, still you still have rooms that are hot in the summer and cold and drafty in the winter and the home is still a little bit uncomfortable. In the Option 2 you didn't add value to the home and when you go to sell your house you might have to offer a potential buyer an allowance to repair your existing windows or at least to replace broken seals or broken glass. Obviously this is just a hypothetical situation but Option A is the better deal.
We recommend to our potential customers when you're considering making an investment in energy efficient replacement windows keep in mind that the best investments pay off better over time. If you know that you're going to be in the home for 10 years you probably should have already replaced your windows now. If you don't know that you're going to be there for two or three years then window replacement doesn't make any sense. This is an expense that's best left to the future homeowner who's going to reap the benefits of the investment. A good rule of thumb break-even point is around year five or six. If you stay in the home for five or six years you're not going to save so much on lower utility costs to completely pay for your energy-efficient windows but you will have saved enough to pay for a portion of your windows and also increased the value of your home so right there it's an economic wash. You're at economic zero but for five or six years you've had a more attractive home, your home has been more comfortable with fewer hot rooms, fewer cold drafts and when you go to sell the home your windows are a significant selling point and they're not going to wind up on an inspection report they're not going to be part of the reason that your home doesn't sell.
So when you make the decision about replacement windows consider how long you're going to stay in your home.
fotex
2022-12-09T07:24:47-08:00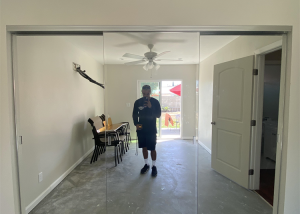 Take a look at these closet doors we recently [...]
fotex
2022-12-08T08:42:34-08:00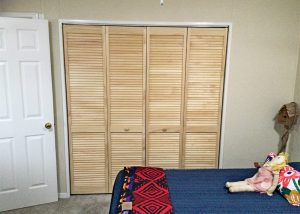 Check out this closet door installation job we recently [...]
fotex
2022-12-08T08:40:10-08:00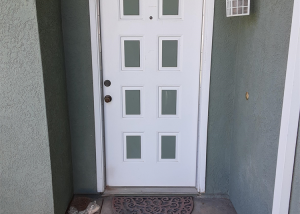 Another project in the books! Check out this screen [...]
Free Estimates
Let's get the ball rolling on your new Window and Door project.