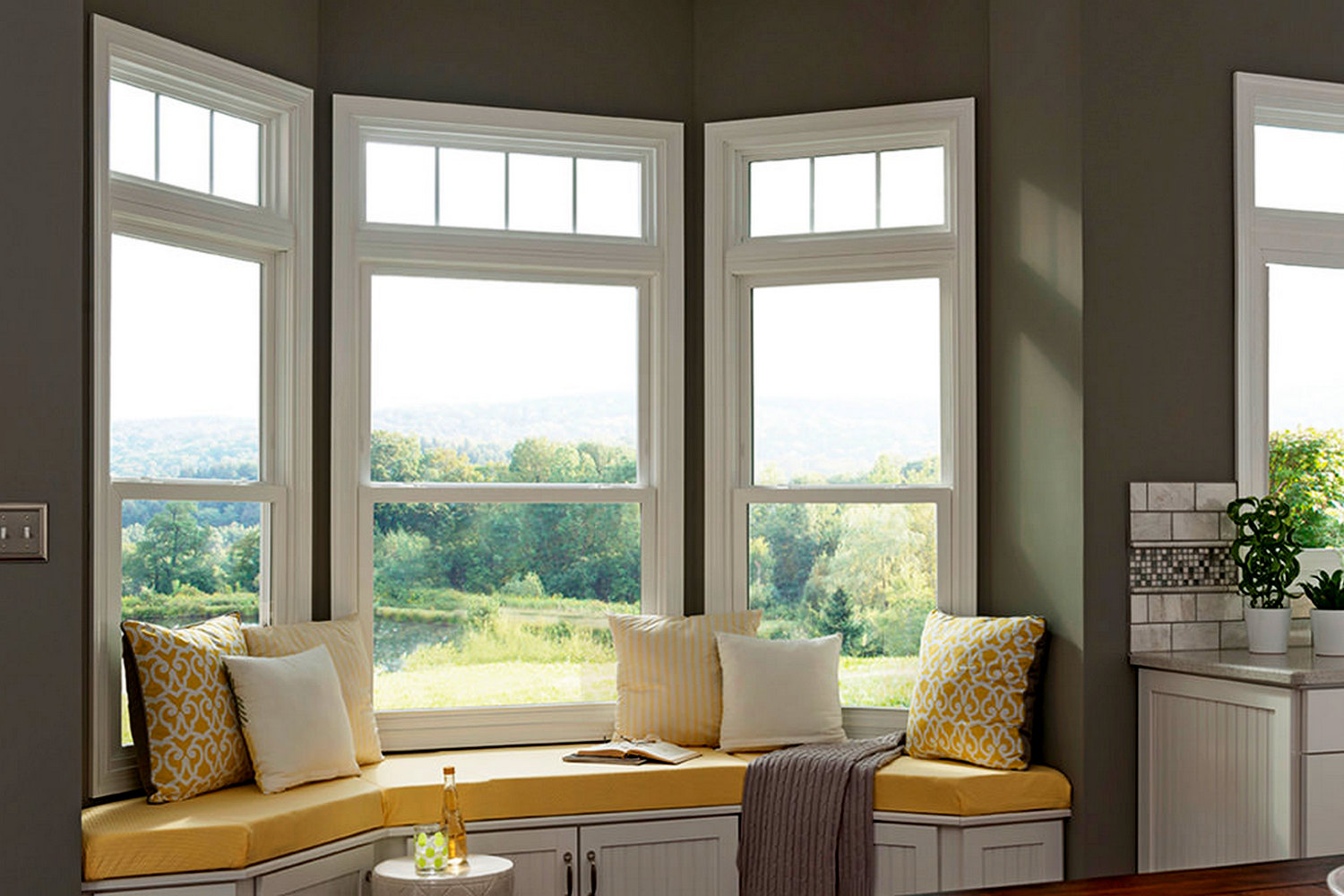 Bay Window Replacement
If you need new windows for your home, we think bay is a good style to consider. Bay windows can be found on many homes—and, in our opinion, for good reason!
Bay windows project outward from a home's exterior and are typically picture (fixed-pane) windows flanked by two or more smaller windows, usually casement or double-hung. Picture windows don't open or close, which means they tend to allow less air leakage and are more energy-efficient.
Benefits of Bay Windows
Considering buying new bay windows? In addition to their energy efficiency, these windows offer a number of benefits. They:
Add unique architecture to any home's exterior – bay windows are often used solely for aesthetics! They stand out more so than other types of windows.
Can help increase the market value of your home – bay windows can help improve the curb appeal and resale value of your home.
Help brighten any space – if a room in your home is dim, installing a bay window is a great way to let in natural light and brighten the space.
Offer expansive views – you can use bay windows to highlight your landscaping; they are bigger than other windows and offer beautiful, expansive views.
It's best to call Windowfits at (951) 677-2593 or fill out a contact form for more details on these offers. As a family owned and run business, Windowfits Exteriors takes great pride in a quick response to customers and appreciate the thousands of referrals they've received over their 15 years of business. Are you ready to have your windows replaced? Contact us today.
Free Estimates
Let's get the ball rolling on your new Window and Door project.