Therma-Tru Exists Difference
We innovate our products and systems which are engineered to work together and perform for a lifetime. Our products deliver uncompromising quality, inside and out, and provide inspired designs in virtually unlimited choices that complement architectural and homeowner styles.
Engineered to Work Together
Therma-Tru specifies all of the components to work together at the most critical points where an ordinary door system's performance can fail, letting in air and moisture. By forming a tight seal against drafts and leaks, these components can help protect the door system and home against costly damage and deterioration.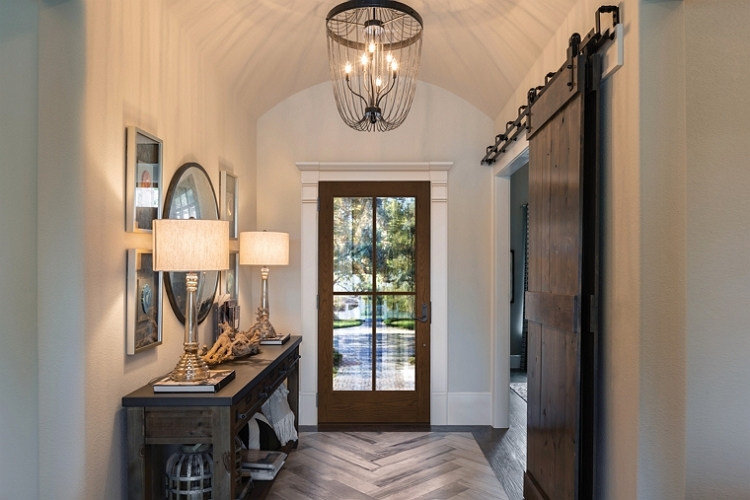 Therma-Tru® Door System
A Therma-Tru door with genuine Therma-Tru components is a complete door system, offering uncompromising quality inside and out. Therma-Tru manufactures or specifies every aspect – from the glass to the hinges – all engineered with craftsman precision for durability and reliability through the years, that we back with our warranty.
Backed by our lifetime limited warranty.
We can stand behind more parts and for longer than other door companies because we make or specify everything that goes into our door systems. The homeowner has one source, Therma-Tru, to turn to if an issue arises with the door system.¹ Other companies either don't warrant as many parts of the door system or warrant them for a shorter period of time. That could leave the homeowner without coverage and confused about who to turn to if issues arise.
¹Excluding improper assembly of components into a door system by the distributor, dealer, builder or remodeler, and the installation of the door system.
²Excluding installations within 5 miles of a body of salt water and the finish.
³Excluding normal wear and tear.
The fiberglass difference
With very little maintenance, a fiberglass door can bring a home years of beauty, durability and energy efficiency. Therma-Tru fiberglass doors offer the authentic look of wood. But, unlike wood, fiberglass will not warp or rot. And, unlike steel, it will not dent or rust. Built with a polyurethane foam core, Therma-Tru fiberglass doors insulate against cold and heat for exceptional energy efficiency.
The look of real wood.
Realistic wood grains that are virtually indistinguishable from high-grade wood doors, thanks to Therma-Tru's AccuGrain® technology
Free Estimates
Let's get the ball rolling on your new Window and Door project.