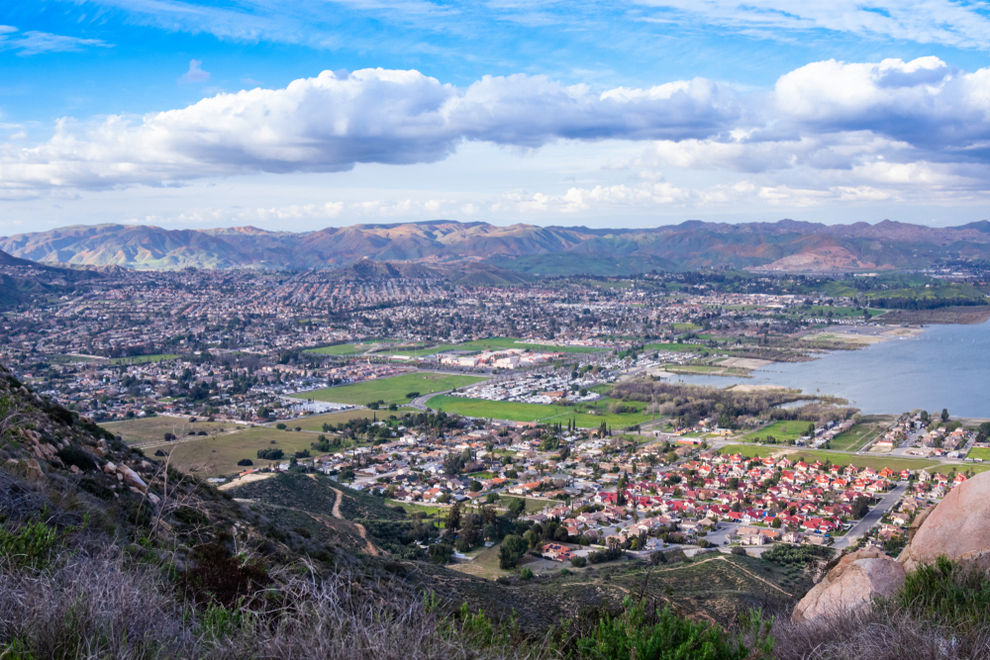 Window Replacements in Lake Elsinore
Lake Elsinore is located in the western part of Riverside County and sits on the shore of a 3,000-acre natural lake. Lake Elsinore is a popular vacation destination and the perfect place to go camping, fishing, RVing, tubing, water skiing, hiking, or wakeboarding. People even go skydiving and hang-gliding here! It's grown from a small town to a large suburban city with almost 65,000 residents. There's plenty to do in this city, and the thermal winds that come from the neighboring Ortega Mountains keep the area warm year-round.
The city experiences a Mediterranean climate with rainless summers and mild winters. During the summer months, you can expect to see the temperature getting close to 100°F. Lake Elsinore residents should be able to comfortably enjoy their home without high A/C bills! A great way to regulate the temperatures inside your home year-round is with energy-efficient vinyl windows. They'll keep you cool during the summer and warm during the winters. Our windows are incredibly durable and will last you a lifetime with virtually no maintenance! Once installed, you don't have to worry about them. Plus, if anything happens to them, they come with a double lifetime warranty covering you and the next homeowner if you decide to sell!
Window Replacement Contractor in Lake Elsinore
At WindowFits, we have over 15 years of experience in the replacement window industry and provide our customers with unbeatable service. When adding new energy-efficient windows to your home, we keep the interruptions to a minimum. Our quick and efficient process typically only takes one day! All of our products are durable, affordable, and incredibly energy-efficient. You'll have the peace of mind of knowing that they come with a double lifetime warranty! For the best window replacement contractor in Lake Elsinore, give WindowFits a call! To schedule your free in-home consultation and estimate, call 951-677-2593 or fill out our contact form today.
Free Estimates
Let's get the ball rolling on your new Window and Door project.