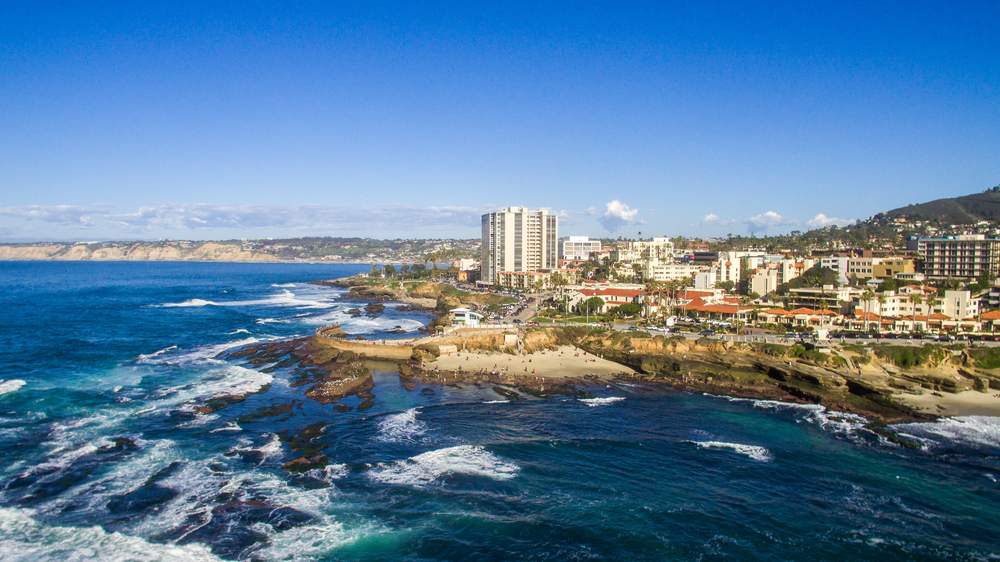 Window replacements in La Jolla, CA
La Jolla is situated along seven miles of San Diego coastline and is dubbed "the jewel" of San Diego. This relaxed and luxurious community is home to art galleries, snorkeling, kayaking, marine life, museums, golf courses, award-winning restaurants, and more. La Jolla hosts the famous Torrey Pines Golf course and The Lodge at Torrey Pines. Living along the coast has many incredible benefits, but can cause some problems for your home. During the winter and spring, the area can get hit with wind, clouds, rain, and fog, making the mornings quite brisk. During the summer, La Jolla can become humid, with the ocean air deteriorating your window frames.
Replacement vinyl windows are a must-have in La Jolla! They're one of the most popular home improvement projects for many reasons. Trying to keep your home at a pleasant temperature year-round will keep your energy bills high and won't consistently work. Adding energy-efficient windows in your home keeps the temperature more consistent, lowing the amount you have to use your heating and cooling unit. This lowers both your monthly bill and your carbon footprint! Get rid of that draft, deteriorating, or unappealing window, so you can focus on enjoying all the La Jolla has to offer!
Window Replacement Contractor in La Jolla
If you're considering replacing your windows or doors, give Windowfits a call! We have over 15 years of experience in the industry and will install your windows by our trained professionals. Because we don't outsource our installation, we can provide you with a lifetime warranty on your products! Our knowledgeable and helpful team will assist you from consultation to finished product. We're sure you'll love the finished product and can complete it in as little as one day. For the best window replacement contractor in La Jolla, give Windowfits a call! To schedule your free in-home consultation and estimate, call 951-677-2593 or fill out our contact form today.
Free Estimates
Let's get the ball rolling on your new Window and Door project.