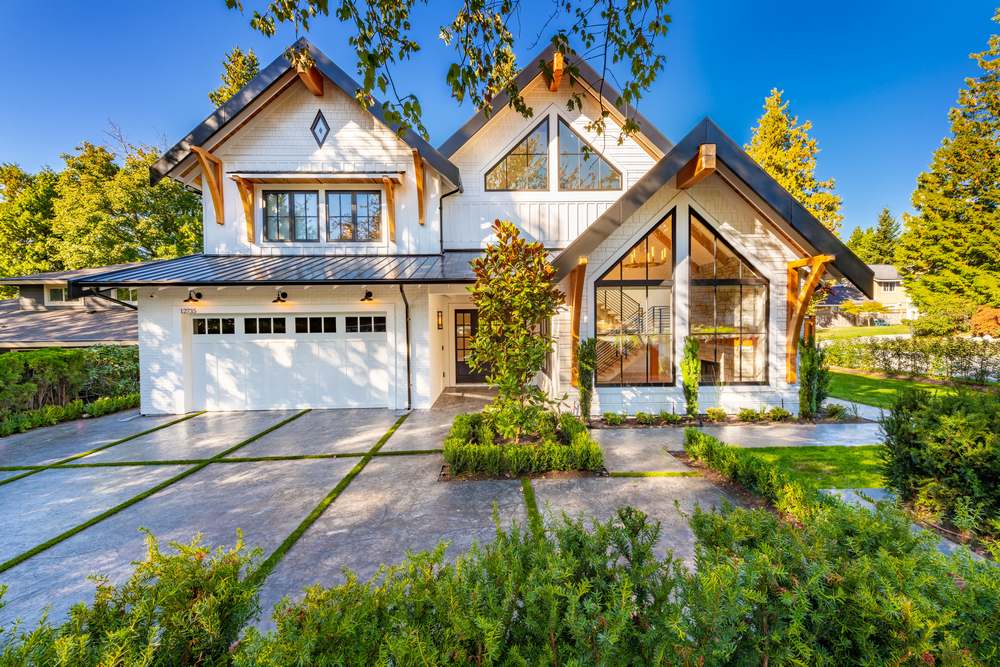 When selecting windows for your window replacement project, it is important to consider what you want from a certain window before choosing which ones to install in your home. While double-hung windows are commonly the standard window, they tend not to be wide enough to capture what's outside truly. If you are looking for a larger window that offers unobstructed views of the outdoors, you need a picture window. Your outside is essentially framed, becoming a part of the interior design. This article will discuss the top purposes of a picture window and why you should consider them for various rooms in your home.
Enhance Natural Lighting
If you have a room that doesn't get much light during the day and want to give it more without adding artificial lighting, consider upgrading the room with a picture window. Picture windows are often larger windows that bring in much more natural light than other styles. Natural light instead of artificial lighting brings in much-needed vitamin D, provides a space to grow healthy houseplants, and boosts your mood.
Add Visual Aesthetic
Single-hung and double-hung windows are the most common windows found throughout homes, but sometimes having the same type of window in every room can become boring and visually unexciting. If you want to mix things up, adding a large picture window is the way to do it. You can add picture windows alongside double-hung or single-hung windows to create eye-catching aesthetics in your rooms. An intriguing picture window can also boost the resale value of your home. Potential buyers look for windows with interesting architectural features other than the standard double-hung windows, and they can act as an attractive selling point.
Energy Efficiency
Only using artificial lighting to illuminate your home can become costly. Your monthly energy bills will continue to rise when you try to light up a dark room that doesn't get a lot of natural light. The surprising benefit of a picture window's energy efficiency comes into play when this happens. Because picture windows are typically large, they let in a ton of natural light, saving you money on your monthly utility bills. New picture windows are made with UV resistance, so you won't have to worry about UV radiation or furniture and rugs becoming sun-dyed.
Security
Picture windows aren't operable, so they don't open and close like a regular window. They're sealed and use thick glass that prevents them from easily breaking. New picture windows offer an added security layer because their durable glass doesn't open. With a large picture window, you don't have to sacrifice views or natural light for security.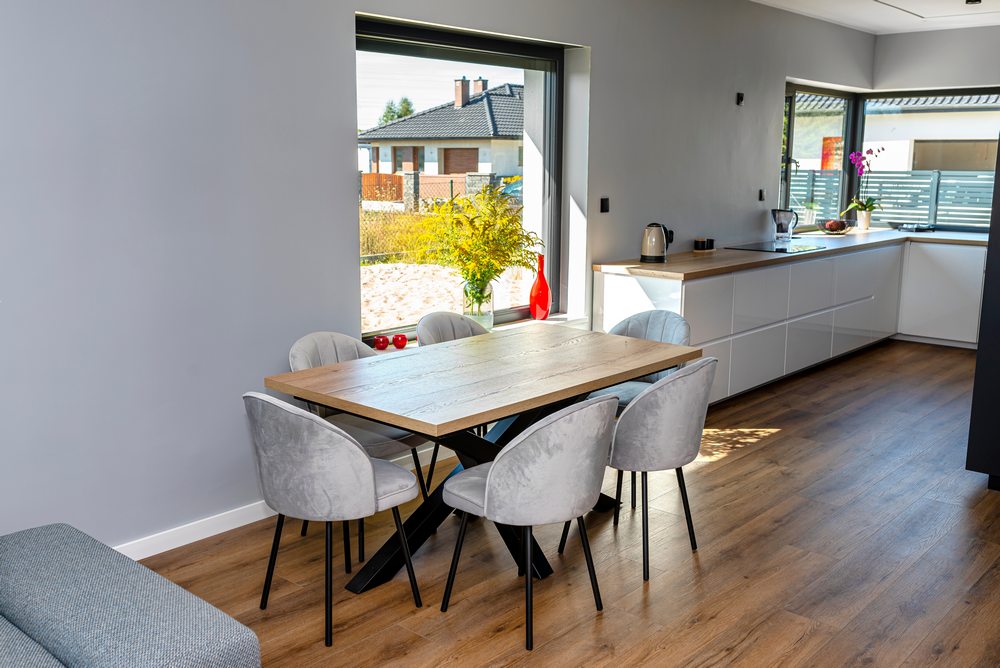 The Downsides of a Picture Window
Although picture windows have numerous benefits, like immense amounts of natural light, energy efficiency, and picturesque views, there are a couple of downsides.
Encased Fixed Style
Picture windows are permanently fixed to be closed, so homeowners choose to pair picture windows with double- or single-hung windows to get the best of both worlds. When a picture window is the only window in a room, ventilation becomes difficult. Their permanently closed position also makes cleaning them difficult.
Expensive
Because of their large size, picture windows can be an expensive investment. These windows are more expensive to install, especially if you place one on a wall that doesn't have a window. Cost also increases if you're expanding an existing window's size.
Picture Window Installation with WindowFits
The right window styles for the various rooms in your home are important, and when you need help deciding if a picture window is the right choice, WindowFits is here to help. Our professional window experts will assess your home and help you pick the windows that will benefit you and your home. Call us at (951) 677-2593 or click here for a FREE window installation quote!