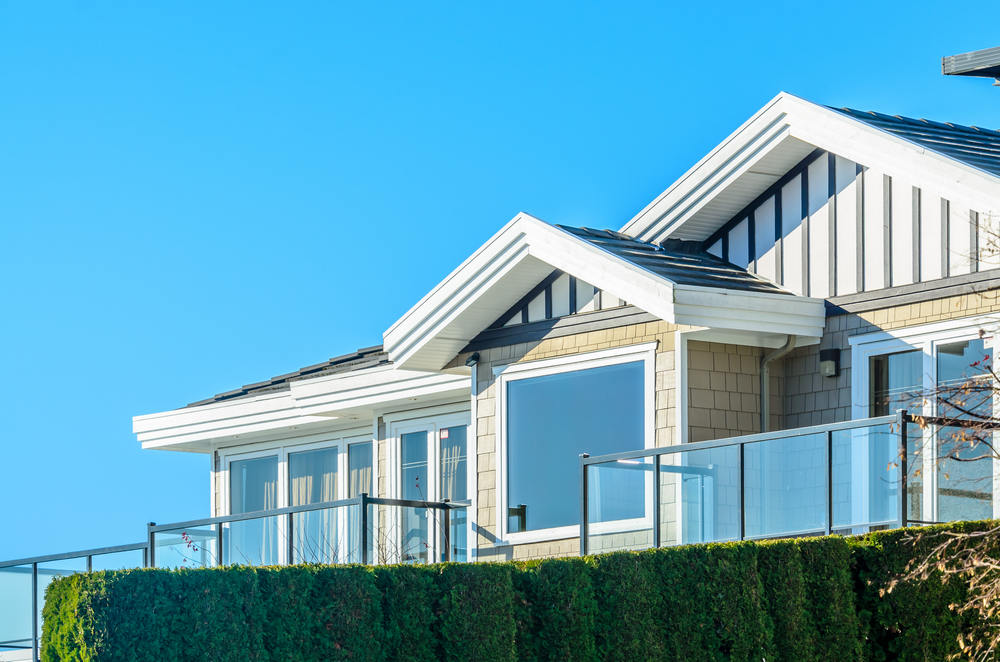 Replacing your home's windows can seem daunting, but the benefits you gain are well worth the initial contemplation. While they boost your home's beauty, replacement windows also offer many other benefits. Other benefits include reduced energy costs, increased comfort and quiet, more natural light, better safety, and easier cleaning.
Over time, the windows on your home will probably need to be replaced. But, determining when to replace them isn't always easy. If your home's windows are older than 15 years, it's a good time to check if they are still working correctly. Do you have trouble opening or closing them? Are they difficult to clean? Do you find moisture on their interior? Do you feel a draft when you stand near them? If you answer yes to any of these questions, you may need replacement windows. There are several replacement window benefits beyond beauty that you will discover after reading this blog.
Benefits of Replacement Windows
1: Better Energy Efficiency 
Many older homes have original windows built with single-pane glass. With heating and cooling costs rising, replacing aging, drafty windows with efficient, tight-fitting ones can significantly impact your energy bills. Newer energy-efficient windows offer insulating heat-reflecting low-E coatings and argon gas between panes and can save homeowners anywhere from 10-25% each year on heating and cooling costs.
2: Reduce Noise 
If you live near an airport, school, or a busy street, outside noise can be high at your house. Replacing your windows with dual-pane or laminated glass can reduce the outside noise traveling into your home.
3: Protect Your Belongings 
Ultraviolet rays that come through windows and patio doors can fade furniture, carpet, window treatments, and artwork. These and many other materials are susceptible to fading when exposed to sunlight. Upgrading your windows to energy-efficient products can reduce fading. Most replacement windows can be made with glass that blocks up to 95% of the sun's ultraviolet rays.
4: Keep the Weather Outside 
The weather conditions outside your home should remain outside. Inefficient windows can leak, allowing water into your home both in front of and behind the walls, which can cause mold and mildew. Aging windows or patio doors often leak air, leading to high energy bills during peak heating and cooling months.
5: Add Curb Appeal 
Your home is your biggest investment and an important asset in your life. Replacing old windows can greatly improve the look of your home and the value of your investment.
6. Increase Your Safety 
Is everyone in your household able to open and close the windows? If the answer is no because the windows get stuck or are difficult to move up and down, it can pose a serious danger, especially in the event of a fire.
7. Clean Windows More Easily
New double-hung windows feature tilt-in sash designs, which means you can clean the exterior glass from inside your home by tilting the sash inward for easy access. No more having to clean the windows from the outside.
8. Put an End to Costly Maintenance
Want to eliminate having to paint your window frames for good? Replace your current windows with aluminum-clad or vinyl-clad windows. Most replacement windows offer exterior trim that never needs to be painted.
Find a Reputable and Reliable Installer
Even the best windows won't deliver the look, comfort, or savings you expect if installed poorly. If your windows no longer enhance your home's aesthetic, shield it from the elements, or filter out noise, it may be time to replace them with new ones that will enhance your home's beauty, reduce your energy bills, increase your comfort and safety, and promote peace and quiet. Finding a certified installer with experience and a history of doing business in your area is important. At WindowFits, we are a professional and experienced team that aims to install replacement windows correctly every time. When you are ready for your window replacement, reach out to one of our window experts by calling 951-677-2593 or clicking here!