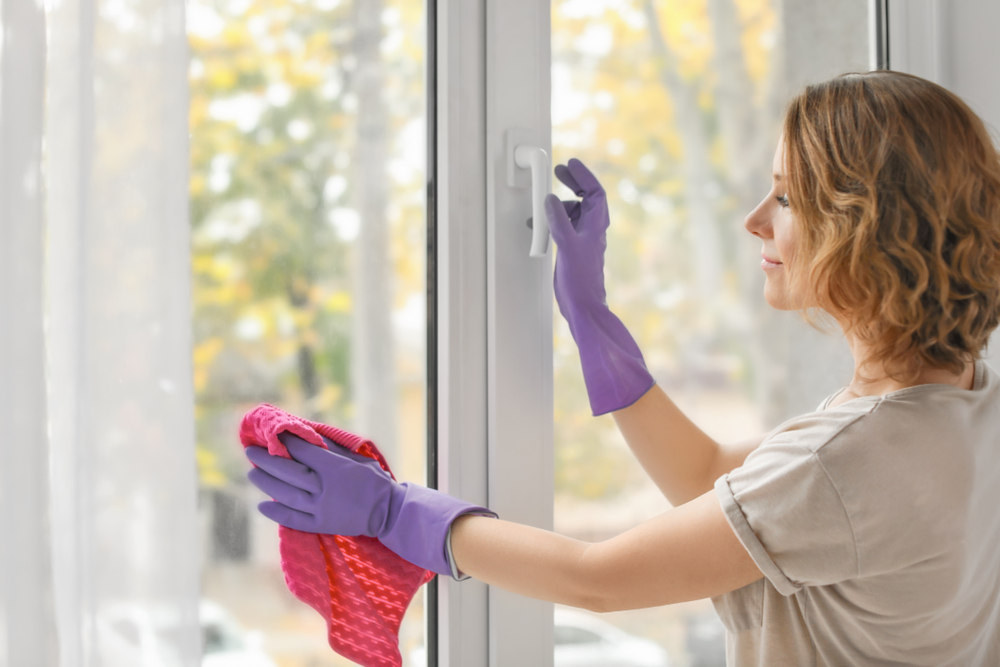 When you have replacement windows installed, you might not be thinking about the ongoing care they will require—you're probably more focused on the replacement window design and how much they can improve the appearance of your home! However, a significant factor that will help your replacement windows last for years to come is proper maintenance. That means you want to make it as easy as possible to keep your replacement windows clean and operating smoothly! WindowFits replacement window experts are here to provide some tips on window maintenance.
Replacement Windows Style and Placement
The most obvious way to make your replacement windows easy to maintain is to install a style that is convenient to clean. If the replacement window style is awkward or painful to access from a particular area, it's less likely you'll do the proper replacement window maintenance. For example, it may be more challenging to clean a casement window's hardware if it's placed above a wide sink in your kitchen.
Select Low-maintenance Materials for Your Replacement Windows
Another consideration is the type of material you choose for your replacement windows. While wood is a beautiful, attractive choice for window frames, it can require frequent maintenance and is more likely to become damaged from the weather. If you want replacement windows that are easy to maintain, go with an option such as fiberglass or vinyl. These materials are resistant to fading, are easy to wipe clean, and last for decades. You can also choose frames in these materials with a wood-like appearance, texture, and colors!
Consider Your Building Type when Selecting Your Replacement Windows
If you live in an apartment or a condo, it can be incredibly difficult to clean the outside of your windows. However, if you would like to maintain a clear view, there are options to make it easier. Select window styles that turn and tilt inward if you're getting replacement windows, like hopper windows. Being able to access all sections of the window by simply tilting it makes it effortless to clean.
Tips for Proper Replacement Window Maintenance
It's critical to regularly examine your replacement windows to ensure they fit properly. Check that the caulking is in good condition and that your replacement windows are watertight. If there is any damage to the caulking or the window itself, you should have it addressed immediately.
Keep the Replacement Window Hardware Clean
Remove dust, debris, and dirt from the tracks, sashes, and locking mechanisms of your windows. For patio doors and replacement windows that slide from side to side, keeping the rolling hardware clean can help prevent buildup in the tracks that could cause damage and make it difficult to open and close your replacement windows.
Oil the Replacement Window Tracks and Mechanisms
After removing debris from the replacement window tracks and other hardware, make sure to add some lubrication to keep your replacement windows moving smoothly. Add some to the tracks, locks, and hinges. Use an oil-free lubricant, as an oil-based lubricant attracts more dirt buildup.
Choosing suitable window styles and materials and following a regular maintenance schedule makes it easy to make your replacement windows last for decades to come!
Contact our window experts today by calling 951-677-2593. We look forward to helping you!