In this digital age of YouTube, TikTok, and WikiHow, it's easy for people to think they can professionally install windows after watching a few tutorials. However, window installations require advanced knowledge and years of experience if you want them to be properly
Many people are choosing to install their windows themselves to save on installation costs. Although it may seem like a good idea, it can end up costing you more than hiring a licensed contractor to do it. Before you even consider installing a window yourself, take the time to consider the following:
Your skill and experience – Do you have experience or the skills needed for a proper window installation?
The tools you have – Check to see if you have all the tools needed for a window installation. It cannot be done without the proper tools.
The number of windows to install – If you just have to install a window on the first floor, then you might be able to invest the time and effort into installing it. However, if you have multiple windows (especially on the second floor), you may want to hire a professional.
Is it worth your time? – You should ask yourself whether the money you save will be worth the value of your time and the risk of a faulty installation.
Whether you want peace of mind – If you install the window yourself, you may be left with the small worry of whether or not it was properly installed. With a licensed contractor, you are guaranteed a proper window installation, and a minimum 1 year warranty on labor.
If you're experienced with home improvement projects, it may seem like a feasible idea to do it yourself; however, the biggest downside of doing it yourself is the time it takes to install. What takes a DIYer one week to do, a professional can do it in one to two days' time.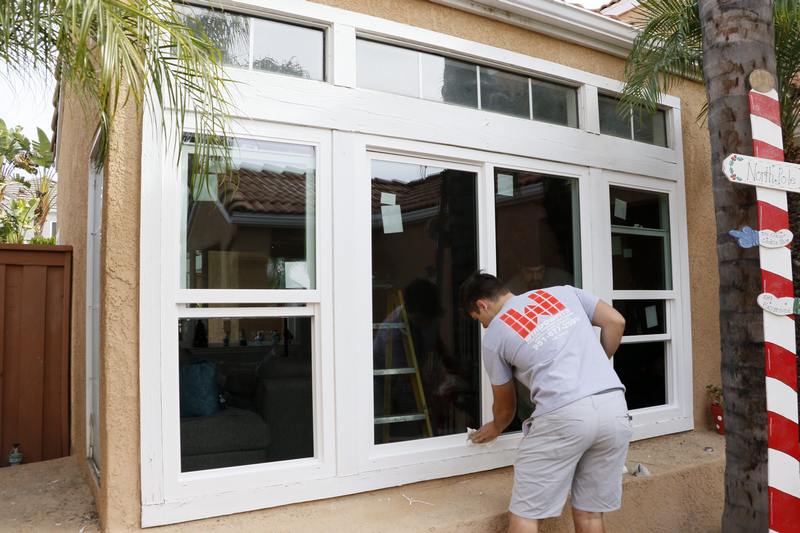 Installation by a Licensed Contractor
When you choose a professional contractor, you're not only paying for the materials and their time; you're paying for their expertise and skill gained from years of training and experience. This means professional installations provide you with many benefits, including:
Safety
Licensed contractors have the expertise and tools for a safe window installation. Window installations usually involve handling heavy objects, sharp tools, glass, ladders, and other hazards. Experienced installers are trained to take the proper precautions to not only protect themselves but the customer and their property as well. Failure to do so can lead to damage to the home, window, or serious injuries.
Accurate Measurements
When it comes to window installations, it's all about precision. If you get the measurements wrong, you won't be able to account for the frame, insulation, and clearance properly. A small mistake can ruin the whole project, costing you even more. Licensed contractors know how to account for the spacing of the frame and the direct angles.
Proper Tools
Professional window installers don't just have the knowledge, but also the proper tools. If you don't have everything that is needed, then buying or renting all of the tools will cost you a lot more money than hiring a licensed contractor.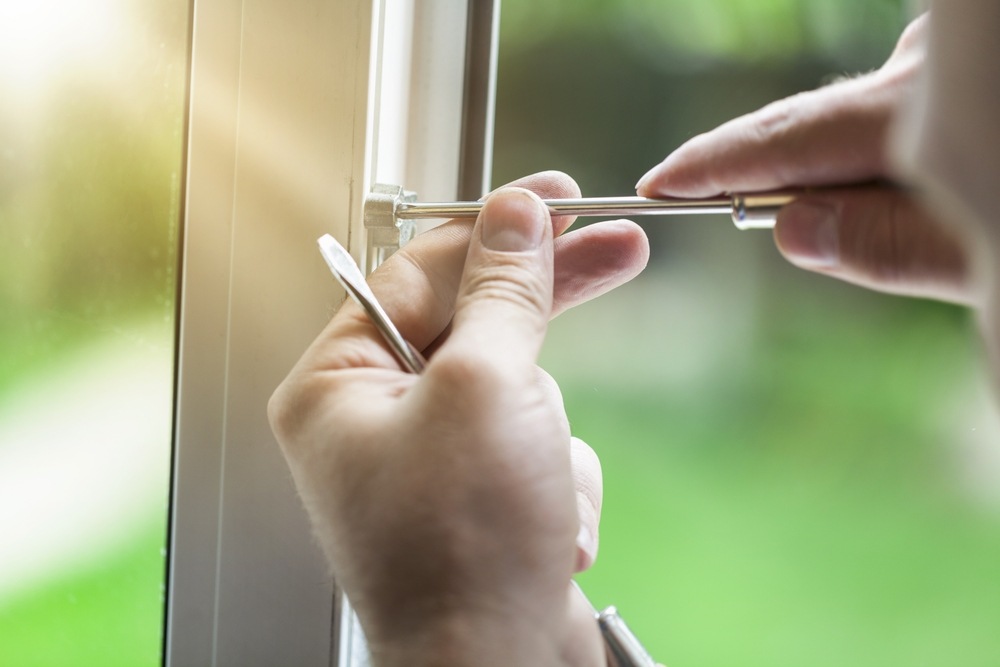 Security
Licensed contractors are required to be bonded, and insured. Beyond liability insurance, any contractor with employees is also required to carry workman's compensation insurance. Please verify your contractor meets all these requirements prior to hiring for the best protection and security knowing you are protected as a consumer. If there is any doubt just log onto your state's contractor's license board website and do a quick license check. All information is public and available for your research.
Proper Installation
Of course, the best part of hiring a certified contractor is getting a proper window installation. If a window is not installed correctly, you can miss out on the benefits that most new windows offer, such as energy-efficiency. Windows that are not installed properly are usually:
Leaky of drafty
Less energy-efficient
Aesthetically unpleasant
Lead to damage that will require repair down the road
When it comes to deciding between DIY window installations and installations by a licensed contractor, you should take the time to weigh your level of experience and the amount of risk you're willing to take. If a window is not installed properly, it can end up costing you even more either in the moment or down the road. We hope this blog helped you see which is the right route for you to take with your window installation. If we can help you in any way with questions regarding installation or advice about a bad installation experience, please feel free to contact us at 1-951-677-2593 or by clicking here.