Is your home in need of windows that give you some added character and a major aesthetical boost? If so, then you should strongly consider bay and bow windows. Bay and bow windows give homes more space, natural light, and extraordinary outside views. This blog will go over the pros and cons of bay vs bow windows.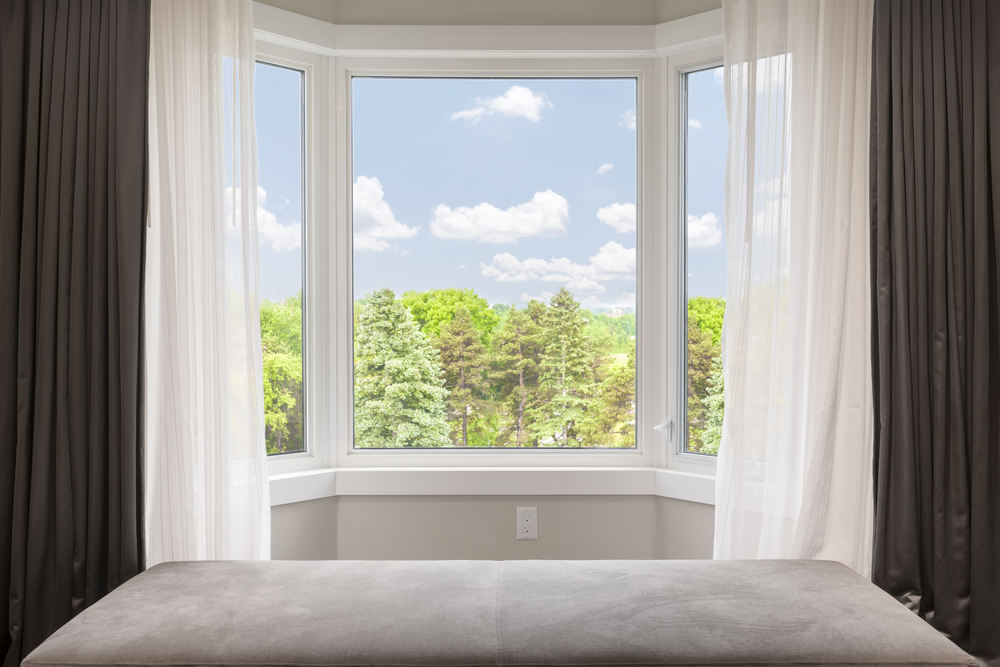 What's the Difference Between Bay and Bow Windows?
Both bay and bow windows protrude out of the wall with a corresponding ledge on the interior. They also both have more than three windows fitted together as one unit. However, there are very clearly defined differences between the two:
Bay windows are a combination of three or more windows that angle out beyond the exterior wall. Usually, the center window is wider than the other two at the sides. The center window often consists of a picture window, while the side ones consist of casement or double-hung windows.
Bow Windows are made up of four to six windows set side-by-side to form a curved structure. Bow windows are usually wider than bay windows due to the larger number of windows. They don't stick out as much as bay windows.
Style
Although these windows are similar, their styles are different. Bay windows create a more modern look while bow windows provide a more Victorian-style feeling. If you're looking to give your home a contemporary, fresh look, then bay windows are a good choice. If you're looking to give your home a charming, elegant look, then bow windows may be the right ones for you.
Light
Both bay and bow windows allow a great deal of light due to their curved nature. They provide a lot more sunlight compared to flat windows. This makes both of these windows excellent choices for places where sunlight is desired, like living rooms, kitchens, and dining rooms.
Size
Before deciding on a window style, first check to see how much space you have for the windows. Bow windows are usually larger than bay windows, so if you're tight on space, you might have to go with bay windows. Bow windows are ideal for exterior walls where 80 inches or more can be allocated. Of course, their sizes vary and you can choose one that fits your needs; however, generally speaking, bow windows occupy more wall space than bay windows.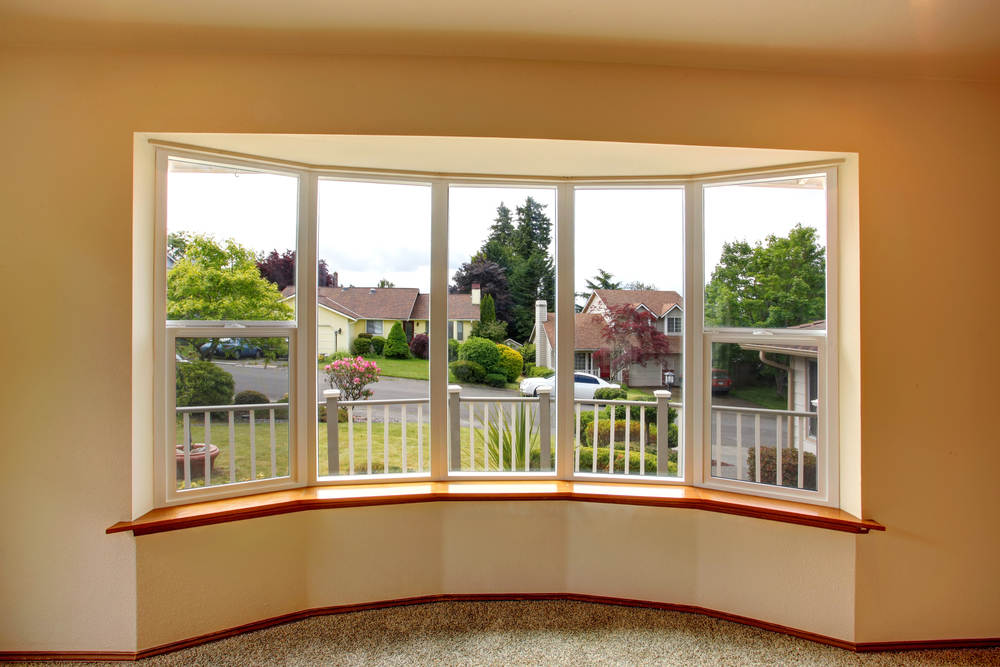 Pros of Bay Windows
Generally less expensive than bow windows
Protrude further than bow windows, adding more interior space
The space they provide can be transformed into a seating area
Cons of Bay Windows
Not as expansive as bow windows
Provides less natural light compared to bow windows
Pros of Bow Windows
Windows review views from two sides of the home
Allows the entry of more natural light
Provides uninterrupted panoramic views with narrow exterior profile
Cons of Bow Windows
Generally more expensive than bay windows
The installation process is more complicated
Don't offer much extra space
Both windows add a distinct element that opens up the space in unique ways; however, each has its differences that make them charming in their own way. Take the time to analyze their pros and cons to then decide which one will work best for your home. No matter which one you choose, both will instantly boost the look of your home! We hope this blog helped you see the pros and cons of bay windows vs bow windows. If you're ready to enhance the look of your home with bay or bow windows, give WindowFits a call at 1-951-677-2593 or click here for a free quote.