Many people do not realize how big a role the window frame plays in regards to the overall aesthetic of a window. It's a vital element that makes your window pop! The desired aesthetic of your home will consist largely of your choice of frame color. While white window frames make for a nice classic touch to any home, colored frames take your house to the next level in terms of style and sophistication. Besides making your house unique, they help increase your home's energy efficiency too! This blog will go over everything you need to know about colored vinyl windows.
Why Vinyl Windows?
Vinyl window frames are a highly sought-after window choice because of their price point and aesthetic appeal. Unlike wooden window frames, they're more resistant to moisture and exterior elements. They're also excellent insulators, keeping your home's interior temperature at a more pleasant level. In addition, they allow you to save money on your energy bill and enjoy a comfortable home. The best part is that they're easily customizable! You can customize their color for a personal, stylish touch.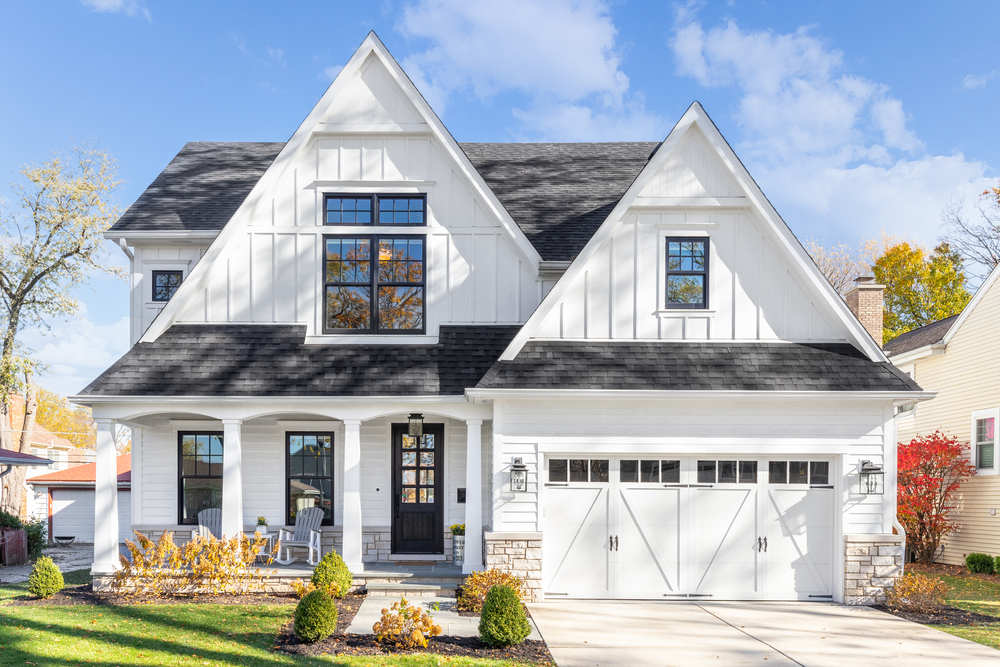 What Are Colored Vinyl Frames? 
Vinyl window frames are made of polyvinyl chloride (PVC). It's a popular material for window frames because of its durability, low maintenance, and resistance to moisture. Vinyl can be installed in a variety of different colors to suit your taste in style. Colored exterior vinyl window frames are starting to become extremely popular with homeowners today. They do not require painting and have solar reflective properties. The properties in these colored frames help keep homes cooler as they reflect heat and UV rays rather than absorb them. They enhance the look of homes while helping keep them fresh during those hot summer days.
Exterior Vinyl Frame Color Choices
Today's home is vibrant, modern, unique, colorful, and picturesque. Homes with colored exterior window frames have a custom touch that resonates sophistication and elegance. White window frames don't make your house any more unique than your neighbors. Give your home a splash of color with colored vinyl frames! The exterior vinyl frame colors we have available include:
●       Architectural Black

●       Architectural Bronze

●       Architectural Silver

●       Classic Gray

●       Expresso

●       Taupe

●       Red Pepper

●       Rose Wood

●       Desert Tan

●       Sandstone

●       Divine Wine

●       Forest Green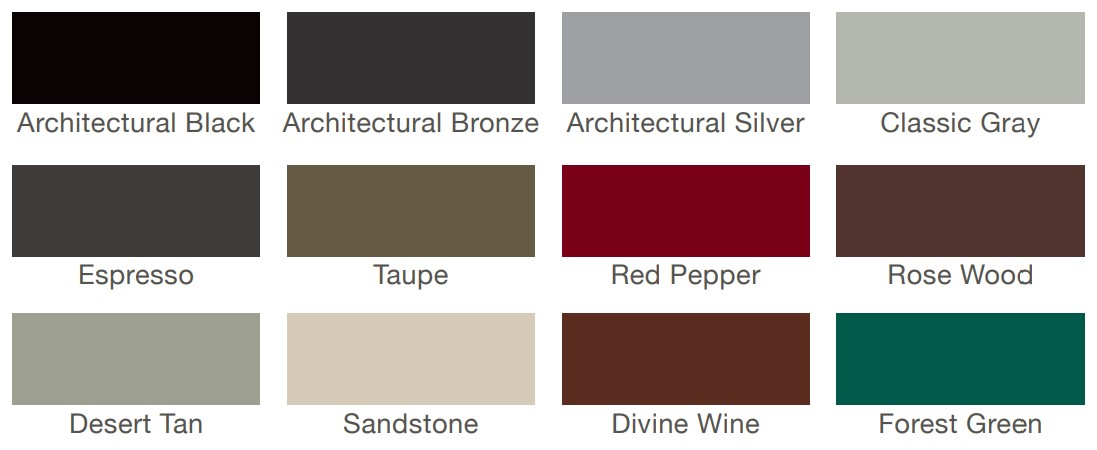 If you're looking for the same color for both your interior and exterior window frames, the colors that are available include:
Benefits of Colored Vinyl Frames
There are many benefits to selecting colored vinyl window frames! In summary, they are:
An affordable option for homeowners
Moisture resistant
Great insulators
Do not crack, peel, or warp
Do not expand or contract according to weather conditions
Versatile
If you're looking to give your house a custom look with minimal effort, then colored vinyl window frames are the way to go. Window frames make a bigger impression than you may realize. A pop of color in your window frames can add a distinctive impact and differentiate your home in the neighborhood. Whether you want to give your home a warm rustic touch or an urban-cool factor, you can achieve the perfect aesthetic with a custom exterior vinyl frame color! We hope this blog helped you learn all about colored vinyl windows. If you're ready to enhance the look of your home with these custom frame colors, give WindowFits a call at 1-951-677-2593 or click here to get started!